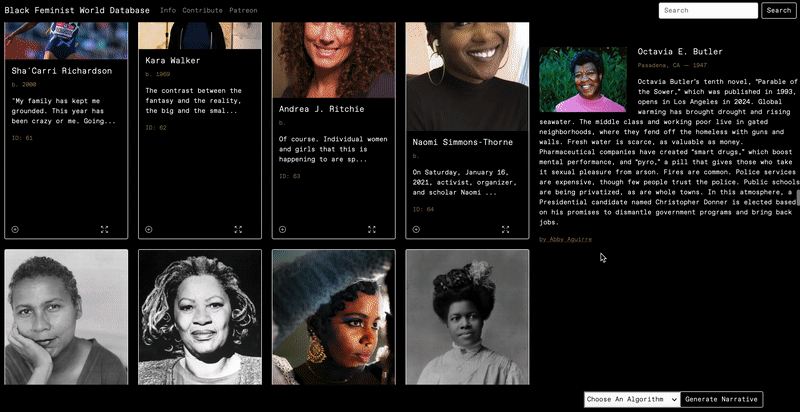 Black Feminist World Database (BFWD)
2021

The Black Feminist World Database is a collection of found text (as data) regarding Black feminist world building, visioning, theory, and labor throughout the 1700s to 2000s. The BFWD is an open source, interactive website I programmed where you can publicly access the seed data used in Daily Seed and generate your own non-linear narratives using a growing variety of algorithms.

BFWD was completed during the summer batch of the Recurse Center Fellowship.